Independent Sales Representative Kingman, Arizona
Category: Sales
Classificiation: Independent Contractor
All About Kingman LLC is offering opportunities for commission-only sales reps. Successful candidates who sell our advertising on a consistent monthly basis can easily earn a higher than average income. We sell tile ads and "Featured Listings" on our websites and are developing a print publication.
We are looking for high energy independent commission sales representatives that are self-starters, motivated and have a positive attitude for commission only sales. This is a great opportunity for the right person to earn a steady stream of commissions.

Work your own flexible hours! Full Time / Part Time
Selling internet ad placements on the many promotional websites that we have to offer and the print advertising opportunities can provide you with financial independence and a very flexible work schedule. You sell only when you want to! This opportunity can allow you to achieve a good income with no financial risk.
Who We Are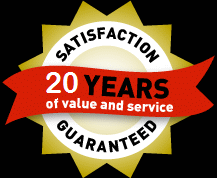 All About Kingman LLC owns over 40 completed Kingman domain name websites. You can see the current list at https://allaboutkingman.com in the right hand column. On the last review of traffic to our group of websites, it indicated receiving over 750,000 page views per year.

Our well designed and promoted websites have easy to navigate, useful content that can bring you the targeted traffic that you are wanting. What we do is provide an effective, low-cost way to reach a whole new targeted audience that can come to your website. Now you can reach out to more potential customers!

We have many opportunities to present your business or practice on the internet. Targeted High Impact ads and links on these websites can bring you the traffic you want, at a price you can afford.
How do people find our websites?
1. All content pages of our websites have page specific meta tags to help the search engines find us.
2. All of our Kingman websites cross-promote from our other websites.
3. All of our websites have been submitted to Google, Bing, and Yahoo/Inktomi.


Inktomi is the database for many other search engines.
4. Our Kingman websites are promoted on most of our other websites.


An example is the 100's of tile ads we have on our other websites that lead to EscapeNaturesFury.com
How many websites do we have?
We have over 128 promotional websites about Kingman, Arizona, Colorado, Nevada, National Promotional websites and Route 66 websites. There are 1,000's of pages to be found on the internet and our websites cross promote each other to bring you more viewers.
The Position

Our independent sales representatives are expected to explain the benefits of advertising opportunities in a face-to-face consultative sales approach to small and medium-sized business owners.This is an exciting opportunity to be your own boss and also sell a service that will help businesses grow and thrive.
For a money-motivated sales professional interested in a company where earnings are commensurate with success, All About Kingman is the right opportunity. There is absolutely ZERO investment to be an independent contractor with All About Kingman LLC.
You will be responsible for prospecting for advertisers on the phone, in person cold calling and internet prospecting.
Compensation
Examples of what you could earn per referred sale:
Upfront Commission $300-$900 (on average).
Ongoing Residual Per Advertiser Account $25 per month (on average) You must maintain a mimumun of 4 active accounts to recieve residual income.
Requirements
1+ years outside sales experience selling products and services to small business owners..
Previous Advertising Sales experience selling internet ad space of banner ads, tile ads, specific search word, and page sponsorships is preferred but not necessary.
Active advertising contacts would be a huge plus such as newspaper advertising, flyer ads, coupon books, and other types of print advertising.
Self Confidence & A Positive Attitude
Good Communication & Phone Skills
Time Management & Organization Skills
Sales Skills, Competent at Outbound Calls
Persistence & Ability to Handle Rejection
Customer Service & Detail Oriented
Problem Solving & Decision Making Skills
Creative with a Desire to Learn
Ability to Work With Others
You Must Have A Valid AZ Drivers License
You Must Have Reliable Transportation
You Must Live In The Kingman, Arizona Area
Top Performer Traits
Strong presentation, closing, and prospecting skills.
Strong work ethic, integrity, and ability to work independently.
Prior online marketing or advertising sales experience a plus.
A natural ability to sell and build relationships.
Highly motivated to make money!
Support
One-on-one support is provided by our experienced sales staff. We are available to answer any questions you have. We can help you when you are meeting with a business owner. We will help you close the sale!
To Apply For The Sales Position
Simply apply via your email to All About Kingman LLC for the Kingman, Ariozna Independent Sales Representative position. You may attach your resume to your email. manager@AllAboutKingman.com


| | |
| --- | --- |
| EOE | 2018 All About Kingman LLC. All rights reserved |