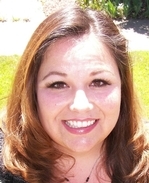 Paige Hill
Realtor
Serving Kingman
and the Surrounding Area
Representing both
Home Buyers
and Home Sellers
928-718-0800
928-718-0880 fax
408-832-1578 cell phone
paige@eraz.us

2701 E. Andy Devine Ave. Suite 300
Kingman AZ, 86401

Welcome to Kingman, Arizona, the seat of Mohave County and the Heart of Historic Route 66.
Kingman, Arizona is one of the areas largest communities in Mohave County with a population of 28,068. Kingman has hundreds of real estate properties including condos, townhouses, new homes and land. When combined with nearby Golden Valley and Butler, the total area has a population of over 66,000. Because of the lower property taxes, more and more people are looking at Kingman as the perfect place to live.
Kingman is the perfect choice for young families, singles and retirees to enjoy life to its fullest. It is located in a beautiful desert valley, surrounded by rugged hills and mountains.  Spectacular sunrises and sunsets bring great warmth to the heart. Mostly sunny the year around, the area is great for outdoor living and is close to some of the best sites in the USA. Our setting is dynamic in its beauty and climate.
Our great location at the intersection of Interstate 40 for east west travel and US 95 for north south travel gives you easy access to Las Vegas, Nevada; Laughlin, Nevada; Bullhead City, Arizona; Lake Havasu City, Arizona; Flagstaff, Arizona; Phoenix, Arizona; Williams, Arizona; Prescott, Arizona and Sedona, Arizona all within a few short hours drive. The Grand Canyon National Park is an easy day trip. Kingman is located in a great area for outdoor activities including hunting, fishing, hiking, and sight seeing.
Move To Kingman, Arizona
No Wildfires, No Earthquakes, No Tornadoes,
No Volcanoes, No Hurricanes, No Mudslides, No Flooding ,
Rare One Day Snow that melts by noon, No Ice or Bitter Winter Weather.
Bookmark this page in your favorites for later reference or print out this page.